Redundancy Planning Courses
As with retirement seminars, the redundancy seminars are usually one day events. When organising these events, we take full account of the circumstances of the delegates. This helps us to tailor-make the event to an organisation's requirements.
When engaging in a redundancy seminar or course we dont just cover the financial aspect but also the psychological implications to help support staff in a possible difficult time.
The speaker on money matters is an Independent Financial Adviser who is experienced and clear and able to answer a wide range of your questions. In the afternoon we use an experienced facilitator to lead a discussion on planning the next steps in your career.
Below you can see just an example of who you might meet.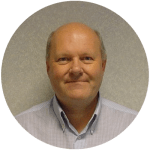 Occupational Psychologist
Ian is an experienced Organisational Psychologist and trainer within the areas of Occupational Wellbeing and Workplace Psychosocial Risk. Previously Ian was employed as the Wellbeing Advisor for Airbus Operations Ltd and was instrumental in the provision of workplace mental health support in a manufacturing environment.

Kate is Advanced Diploma qualified and has achieved Chartered status. Not content to stop at Chartered status, Kate has progressed even further and is now a Fellow of the Personal Finance Society. Kate believes it is important to simplify jargon and complex financial matters for clients to help them make wise decisions.
Having started in Financial Service in 1998, Martin has worked in a wide variety of customer facing roles, covering advice on investments, pensions, mortgages and protection.  Martin is now now a Chartered financial adviser and regularly supports our seminars in the South East of England. 
Typically provided over the course of a full day or in smaller two hour sections, these workshops cover various considerations to make when facing possible redundancy. 
We run a variety of redundancy planning seminars across the country for small and large organisations, as well as this we work with a wide range of organisations to help support them and their staff through this process, some of which you can see below. 
Would like to learn more?
Planned Future are able to hold a range of financial planning workshops for organisations throughout the United Kingdom. To learn more and have a free agenda prepared, simply complete the form on the right.