The people who make it happen

John Chadwick
Managing Director
John has organised and delivered numerous retirement, redundancy and mid-career financial planning courses for employees of public and private sector organisations. These have ranged from BAe Systems, BNFL, HMRC, NHS to Colleges and Universities, Local Authorities and Civil Service Departments.
A graduate of the University of London, John is qualified as a Chartered Financial Planner.
John lives in Flintshire with his partner Jennie and their two dogs, ranging from a German Shepherd to a Chihuahua. Outside of work, he enjoys hill walking, boating and travel. He also has a keen interest in politics and current affairs.

Clair Lythe
Office Manager
Prior to joining Planned Future, Clair spent 6 years working with an IFA firm in Shropshire as Administrator and later Office Manager. This followed from 3 years with a local Building Society in Oswestry as a Customer Adviser offering account opening and transactional services. During the last 9 years within the Financial Services industry she has learnt and developed her skills and qualifications, and has now obtained the Diploma in Regulated Financial Planning. Clair is continuing her studies towards gaining the Advanced Diploma.
Clair lives near the Shropshire boarder and outside of work she enjoys spending time in the country with her dog Shyla and socialising with friends and family.

Matthew Wood
Marketing Manager
Matthew joined Planned Future back in January 2018 after working for an Employment Law specialist as a Business Development Executive for three years. Prior to this Matthew gained a degree in Business Management.
Some of Matthew's responsibilities include helping our existing business clients develop their workplace financial education program, making sure they receive the greatest level of support and to seek further avenues in which to develop Planned Futures position as a leading supplier of workplace financial education.
Matthew now lives in Chester and is an avid golfer in his spare time.
Jessica is a trained Personal Performance and Executive Coach, Trainer and Speaker with a 20 year background in corporate marketing. She is passionate about helping others to achieve both their career and personal aspirations.
With a head for business and a heart for people Jessica marries a methodical, systemised approach to her work with an infectious energy and enthusiasm which brings a sense of clarity and motivation to those she works with.
With two young boys, family time is precious. Jessica is also a keen music fan and loves seeing her favourite rock bands play live. 

James O'Neill
Events Manager
After three years experience at NatWest Bank, James joined Planned Future working as an administrator. James progressed to Events Manager and since then he has arranged numerous seminars for a wide variety of organisations.
This work involves organising and co-ordinating venues, speakers and agendas and ensuring quality control for each event.
He lives in Wrexham and enjoys collecting and listening to music from many different genres.

Balazs Darnoi
Development Manager
Bal has over 10 years experience working in a Business Development role. He has previously worked for HBOS as a Corporate Sales Manager and Exacta Plc as a Business Development Manager. The latter role involved talking to Finance Directors about property taxation.
In his current role at Planned Future, Bal communicates with Personnel Managers and Training and Development Managers to explain the benefits of financial education in the workplace.
He enjoys spending his spare time with his partner and two young children. When he can he also plays football for a local team.
Denise
Chartered Psychologist
Denise is a Chartered Psychologist with an MBA and Director level experience and loves to inspire people to take a wide view of options before decision making.
She has a breadth of knowledge of different industry sectors, practical expertise across career and life choices and brings clarity, understanding and process to support individuals make the right transition to suit the person they are, and want to be.
As an Associate Fellow of the British Psychological Society, her research interests, publications (including Find Work at 50+) and work is focused on people in transition.
Outside of work Denise loves to dance (Lindy Hop and Balboa) and to take her 1958 A35 Car to vintage events. She also loves adventures and exploring overseas destinations with her husband.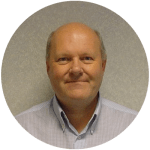 Ian Barr
ORGANISATIONAL PSYCHOLOGIST
Ian is an experienced Organisational Psychologist and trainer within the areas of Occupational Wellbeing and Workplace Psychosocial Risk. Previously employed as the Wellbeing Advisor for Airbus Operations Ltd and was instrumental in the provision of workplace mental health support in a manufacturing environment. He is also an accredited Mental Health First Aid Trainer, and Master Practitioner in Workplace Psychosocial Risk Management.
Ian has developed a training package around Wellbeing in Retirement based upon the research of Nic Marks (New Economics Foundation) sponsored by government which is now an international standard. This package has received excellent feedback on its appropriateness to individuals looking towards retirement.
Ian lives on the Wirral with his partner and his leisure pursuits revolve around motorcycling and motorsport.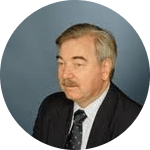 Wlakek helps to run and manage individual events covering life impacts of retirement or redundancy