Wellbeing awareness In Retirement courses
Approaching retirement can be a time of mixed emotions, some look forward to this stage while others worry about what the future may hold. Our wellbeing awareness retirement courses help people prepare for the transition from work to retirement and the possible emotional implications.
Wellbeing Awareness in retirement speakers
Every seminar or course is different. That is why we have developed a panel of speakers with a wide range of experience. When it comes to wellbeing in retirement we use specialists in the social and psychological aspects of preparing for retirement.
Below are examples of who you might meet.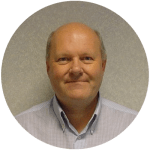 Occupational Psychologist
Ian is an experienced Organisational Psychologist and trainer within the areas of Occupational Wellbeing and Workplace Psychosocial Risk. Previously Ian was employed as the Wellbeing Adviser for Airbus Operations Ltd and was instrumental in the provision of workplace mental health support in a manufacturing environment.
Business & Executive Coach
Jessica is a trained Personal Performance and Executive Coach, Trainer and Speaker with a 20 year background in corporate marketing. She is passionate about helping others to achieve both their career and personal aspirations. With a head for business and a heart for people Jessica marries a methodical, systemised approach to her work with an infectious energy and enthusiasm which brings a sense of clarity and motivation to those she works with.
Our wellbeing in retirement courses can be included within our pre-retirement seminars. Usually carried out in the afternoon, this section gives people the opportunity to express their hopes and concerns for retirement
Our wellbeing in retirement courses can be arranged for organisations throughout the UK. You can see just some of the companies below that have benefits from one of our workplace financial education courses.
Would like to learn more?
Planned Future are able to hold a range of Pre-Retirement workshops for organisations throughout the United Kingdom. To learn more and have a free agenda prepared, simply complete the form on the right.