Accredited Living Wage & Financial Wellbeing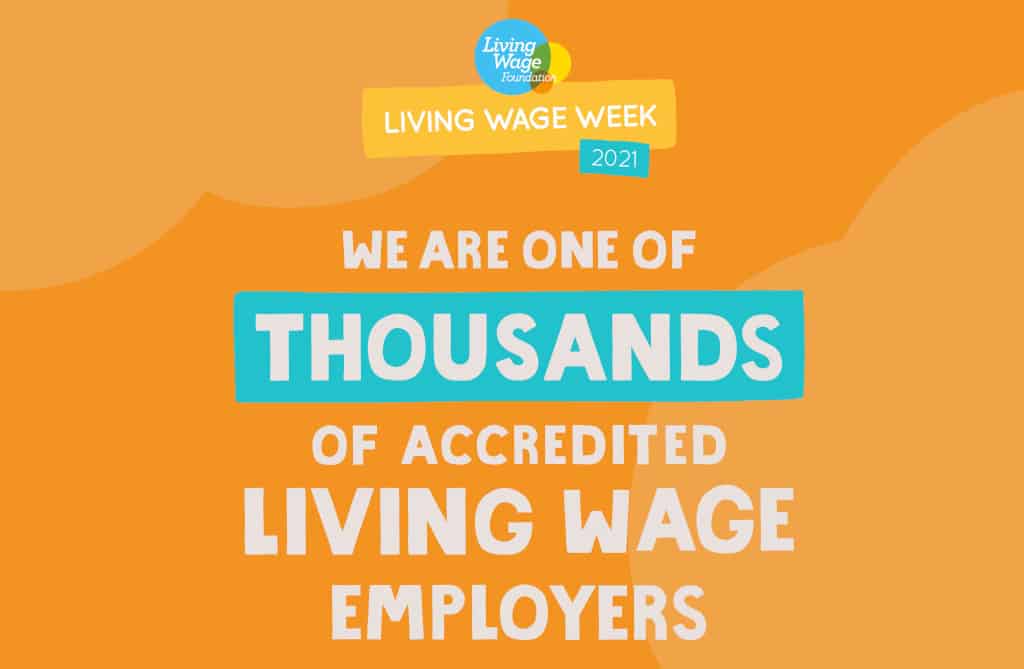 We are proud to announce that Planned Future are now an accredited Living Wage Employer! As a supplier of Workplace Financial Wellbeing, its important that we implement all the measures we can to make sure our own employees have a successful financial future.
What is the real living wage?
The real Living Wage is the only UK wage rate that is voluntarily paid by almost 9,000 UK businesses who believe their staff deserve a wage that meets everyday needs. It allows employees to cover essential everyday spending such as a food shop and dentist appointments.
The UK living wage is currently £9.90*
The London living wage is £11.05*
Why this is important to us
As financial wellbeing at work providers, we recognise the many benefits that come from paying staff a sufficient salary. Through our programs, we provide businesses with the resources to help measure and improve the financial wellbeing of their workforce. We use tools such as financial education, online resources, and provide access to qualified Financial Advisers to support workforces. While this is shown to have a positive impact on a workforce, a persons salary also has a significant impact on their financial wellbeing.
CIPD recommends that a financial wellbeing policy should include financial education, access to advice and guidance and to implement, where possible the Real Living Wage.
It is important for our business to help our own employees just as we help other workforces throughout the UK.
Other businesses that are taking part
'Living wage' is not just a foundation that small or medium-size businesses play a part in. Businesses across the UK of all sizes recognise that being accredited, for paying the 'Real Living Wage' brings a variety of benefits for them. Some examples of organisations that have been accredited include Nationwide, Everton FC, Aviva, Burberry, IKEA, KPMG, Nestle and Oxfam. Although these are some of the biggest organisations that have been accredited, there are still thousands more.
The Living Wage & Financial Wellbeing
The living wage has reported that 93% of living wage businesses have benefited since being accredited. While Financial Wellbeing can be improved through financial education and access to Financial Advice & Guidance, the importance of an employee's wage cannot be underestimated. The living wage allows employees' to afford everyday spending and unexpected costs.  
The National Living Wage have carried out studies to measure the benefits a business can expect to see. They found that:
93% of business say that the living wage has benefited their business
86% say that the living wage have improved their reputation as a business
75% of businesses say that they have seen an increase in motivation and retention rates since implementing the living wage.
If you would like to find out more about what being an accredited Living Wage employer means, you can take a look at the Living Wage website.
*figures accurate on 17th November 2021