Online Financial Education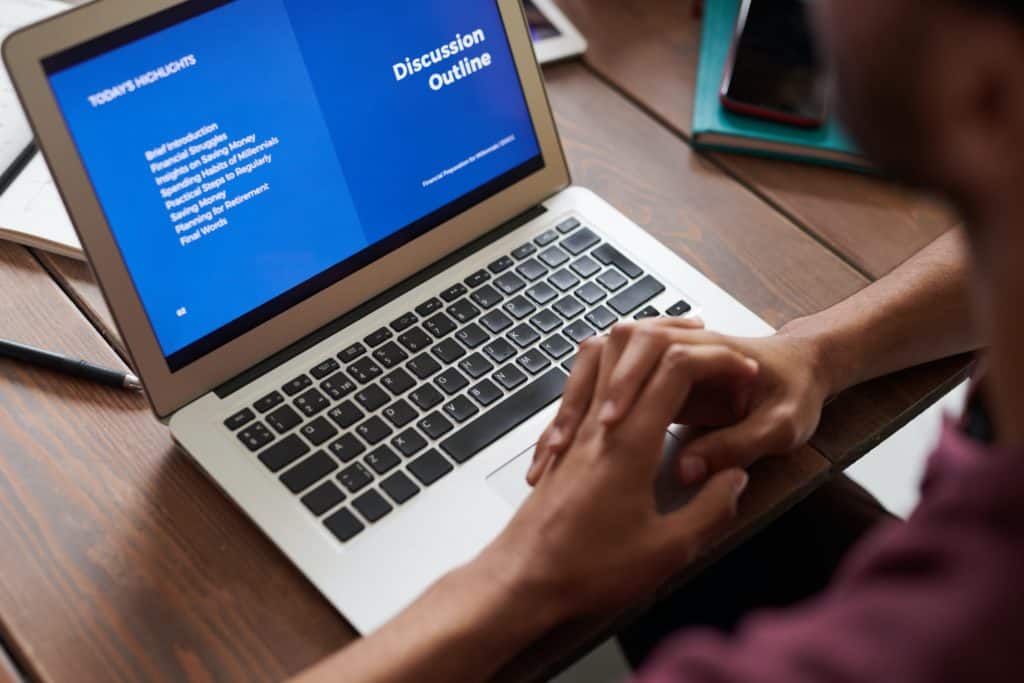 Over the last few years financial wellbeing has became the 'hot topic' for HR managers around. Various studies have shown the benefit of offering this support, one of which being a recent study by LCP  (May 2020). They found that 3 in 5 employees had lost sleep last year due to stress with financial wellbeing being a contributing factor. 
The difficulty in the current climate isnt just finding ways to support employees, but to do so online. While this can be a challenge, modern day technology makes this a very possible reality. Employees can still engage with speakers and ask questions while employers can measure results. 
There is a array of ways to support your employees financial wellbeing online. Whether offering online resources, webinars of phone calls with an adviser. It is however worth keeping in mind that although beneficial, one off events cant solve all problems. Financial wellbeing is a long term goal for your employees and one that needs to be worked on over time. Below are some of the ways you can start helping your employees online:
Financial Education Webinars
One way of supporting employees is to offer financial education webinars. Although a great inititive, we cant expect one webinar to solve the wellness issue. These need to be ran throughout a period of time responding to employees situations. 
Online resources give staff access to a range of financial material in between events. Its a go to place to help with specific financial topics such as mortgages or Investments. A good online resource will also allow employees to ask a question to a qualified financial planner. 
Financial clinics allow employees to speak with a qualified financial planner via video call or phone call. Staff can discuss a range of financial topics to help them plan for the future. The best way is to offer specific time slots for your employees to speak with an adviser. Most providers will be able to offer you an online booking page to help with the process. 
Online Financial Wellbeing Programmes
A Financial Wellbeing Programmes combines a range of different options to help support employees long term wellness. This is the best method if you are looking for an overall improvement in financial wellness.  
Some demographics are easier to support than other. Most company will offer some kind of support to those approaching retirement. Whether a seminar or webinar or access to a financial adviser. But its just as important to support those younger employees who will face different issues. To be sure you cover all demographics, we would always recommend looking at a financial wellbeing programme. One that offers a range of online events throughout a period to time to help improve the overall financial wellness. 
A Financial Wellbeing programme combines a range of different options. This helping to support employees across a range of demographics and preferred learning methods. A good financial wellbeing programme will include:
Webinars are an engaging way to help improve employees knowledge and understanding. 
Financial guides allow people to go away and find out more about specific topics. 
Financial videos to help explain some of the more technical financial topics. 
Allowing employees to speak on a one to one basis with a qualified financial planner/adviser via video or phone call.
Calulators are a great way to help plan for your financial future. Whether retirement planning, or how much you can borrow for a mortgage. 
Supplying employees with the ability to ask specific questions to a qualified financial adviser when necessary. 
Supporting employees financial wellnees online is certainly a reality. A good provider will be able to offer technology to help make the process easy for accessible to all. Just be sure not to forget about any demographics. 
While having one off online events are a great way to build on employees financial wellbeing. There needs to be a contentious effort. Financial Wellness programmes allow progress to be measure. Planned Future specialise in supporting employers to help improve their employees financial wellbeing. Contact us below to find out more about our programmes.